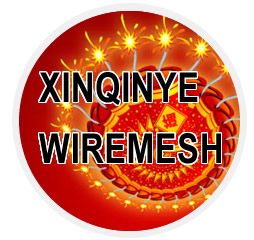 Xinqinye pays much attention to quality management. We try to enhance quality of our products and services to meet requirements of different customers. In May, 2000, our Quality Management System was certified to meet ISO9001:2000 standard with Production and Sales of Metal Mesh.

Xinqinye enjoys the up-to-the-state machinery imported from abroad for production. With constant technical innovation, we have developed a dozen national patented products. Our wire mesh products are now selling well in the USA, Japan, Korea, Italy, Australia and Hong Kong of China, Taiwan of China.


The technical laboratory and development department are devoted exclusively to the development and testing of wire mesh products. This company has the capability to produce woven wire mesh, sheet mesh, fencing mesh, panels and wires from complete range of materials. This commitment to research and development supports our dedication to provide customers with the reliable and competitive products. Contact now for more information about us.