Also named metal mesh curtain in our Local market . It had been enquiried and adopted more and more by the building field whatever on the material, structure or style because its beautiful metal color ,concise style,good function ,fashion and etc other more decorative elements.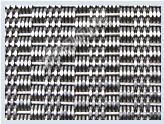 With our rich production technique and experience ,xinqinye is very pleased to supply you with all types decorative metal fabric products to meet your variousapplication ,furthermore ,we will cooperate with you closely to design and develop the new types to meet your continous updated requirements .
Xinqinye can provide woven wire mesh for architecure & decorations and these products are used mailnly as decorative coverings for the whole builings ,walls,ceiling or floors.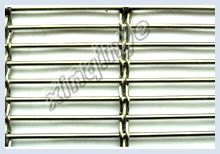 In architecture and design ,woven wire mesh and fabrics are used for decoration as:
Wire mesh facades ;
shade screens ;
Architecure ceilings;
Metal draperies for walls ,partition and isolation screens;
Staircases isolation screen ,elevator cabins screen;
Floor covering fabrics ;
Other sepcial uses.