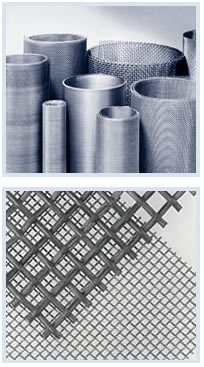 Anping Xinqinye Wire Mesh Product Co., Ltd. is one of the leading manufacturers of wire mesh as well as woven wire mesh products in Anping, Hebei Province of China.

Since its foundation in the year 1982, this company has concentrated on production and export of stainless steel wire mesh, wire mesh filter cloth, brass wire mesh, galvanized square wire mesh, crimped wire mesh, barbecue wire mesh, galvanized hexagonal wire netting, PVC hexagonal wire netting, gabion mesh, creative woven mesh, welded wire mesh, PVC wire mesh, welded panels, filter elements and discs and other wire mesh, etc.

We have imported from abroad the up-to-the-state machinery for production. With constant technical innovation, we have developed a dozen national patented products. Our wire mesh products are now selling well in the USA, Japan, Korea, Italy, Australia and Hong Kong of China, Taiwan of China.

The technical laboratory and development department are devoted exclusively to the development and testing of wire mesh products. This company has the capability to produce woven wire mesh, sheet mesh, fencing mesh, panels and wires from complete range of materials. This commitment to research and development supports our dedication to provide customers with the reliable and competitive products. Contact now for more information about us.